Company Infomation
HOME > Company Infomation
GREETINGS
"I would like to expand the use of PTFE coated conveyor belts in the world".
Our company was established in 1973 for the purpose of achieving my dream, that is, developing and supplying quite a new conveyor belt for any strictly severe conditions.
We have been growing up through mutual communications with our customers to solve technical problems which we have encountered in quality of HONDAFLOH® BELT, ADHESIVE TAPE and FABRIC.
We realized that customer oriented solutions lead to create the new products.
Furthermore we will challenge to develop a new advanced material for a new application field.
We will continue to work together with our slogan "employee's welfare is my pleasure"without being contented with the present situation nor being behind the time.
We sincerely expect our customers to extend their further support to us.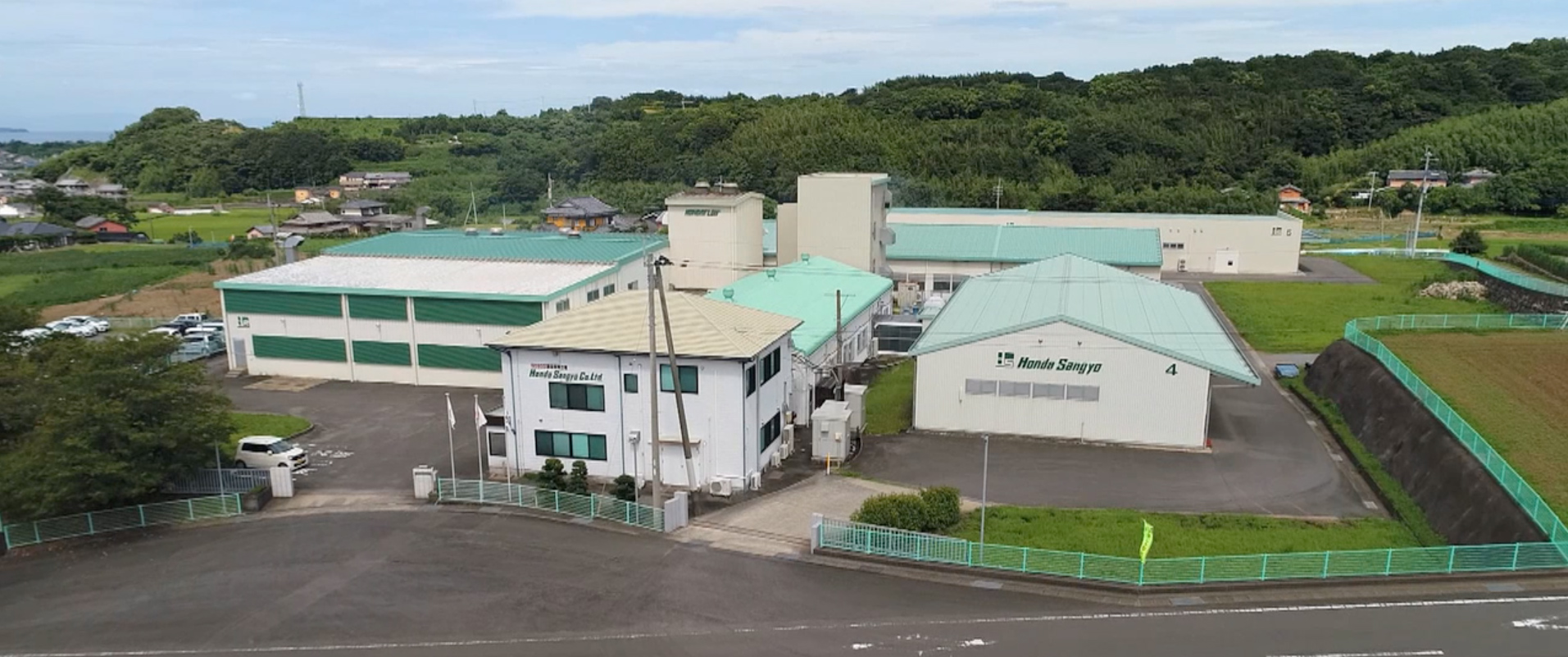 COMPANY PROFILE
Name
Honda Sangyo Co., LTD
Founded
March 5, 1973
Location

Head Office

3814 Totsuka-cho, Totsuka-ku, Yokohama, Kanagawa 244-0003 JAPAN
Access:【By Train】JR Tokaido Line, JR Yokosuka Line, Yokohama Municipal Subway
Get off at「TOTSUKA station」
(15-minute walk from TOTSUKA station)
TEL +81-45-869-1133
FAX +81-45-869-1184


Osaka Office

4-6-6 Hishiyanishi, Higashiosaka, Osaka 577-0807 JAPAN
Access:【By Train】Kintetsu Nara Line
Get off at「KAWACHI-KOSAKA station」
(8-minute walk from KAWACHI-KOSAKA station)
TEL +81-6-6729-2757
FAX +81-6-6729-2834


Kyushu Office

677 Nunoe-myo, Azuma-cho, Unzen, Nagasaki 859-1113 JAPAN
Access:【By Train】Shimabara Railway
Get off at「AZUMA station」
(20-minute walk from AZUMA station/5 minutes by car from AZUMA station)
TEL +81-957-38-3520
FAX +81-957-38-3522

Nagasaki Factory

677 Nunoe-myo, Azuma-cho, Unzen, Nagasaki
Access:【By Train】Shimabara Railway
Get off at「AZUMA station」
(20-minute walk from AZUMA station/5 minutes by car from AZUMA station)
TEL +81-957-38-3520
FAX +81-957-38-3522

BELIMAX Co., Ltd

3814 Totsuka-cho, Totsuka-ku, Yokohama, Kanagawa 244-0003 JAPAN
Access:【By Train】JR Tokaido Line, JR Yokosuka Line, Yokohama Municipal Subway
Get off at「TOTSUKA station」
(15-minute walk from TOTSUKA station)
TEL +81-45-869-1144
FAX +81-45-869-1184


Capital
¥30,000,000
Scope of Business

Design, manufacture and sales of PTFE coated fabrics, conveyor belts, and adhesive tapes.
Sales of conveying equipment and its related parts or synthetic resins.

Board of Directors

President

Katsuya Honda

Managing Director

Michiko Honda

Director

Kazuaki Shimada

Director

Toshirou Ueda

Director

Kenichi Oka

Director

Taigo Tazaki

Director

Hiroaki Yasuno
H I STORY
| | |
| --- | --- |
| March 1973 | Honda Sangyo Co., Ltd was established |
| 1974 | Developed "Braid Joint" with smooth surface as splicing method and its marketing started |
| 1977 | Developed a unique belt splicing method enable to freely detach splicing from conveyor and its marketing started. |
| 1988 | Invented new conveyor belts without undesirable belt meandering : "MAX LINER BELT®" and its marketing started |
| February 1990 | Founded new Nagasaki Factory and production started |
| October 1992 | Increased capital to ¥20,000,000 |
| November 1994 | Opened Osaka Office |
| January 1999 | Produced HONDAFLOH ® Adhesive tape and its marketing started |
| December 2000 | Increased capital to ¥30,000,000 |
| February 2006 | Head Office relocated to Totsuka-cho,Totsuka-ku,Yokohama |
| April 2006 | Opened Kyushu Office |
| June 2007 | Built a new factory building No.3 |
| June 2008 | Developed silicone rubber compound products " HONDA'S SILICONE™" and its marketing started |
| November 2009 | Developed improved in resistance to abrasion products "RA Fabric/ RA Belt" and its marketing started. |
| July 2010 | Developed improved in resistance to penetration and durability-quick release products "LL Fabric/ LL Belt"and its marketing started. |
| April 2012 | Built a new factory building No.4 |
| February 2016 | Marketing started silicone cooking sheet『Sili-King®』which can be used repeatedly |
| August 2017 | Expand the lineup of『HONDAFLOH SEAMLESS BELT®』 |